You'll discover a viticulturally philosophy that has its roots in the past and projects the sprouts into the future.
… Mark the sun's heat;
how that to wine doth change…
Dante Alighieri (Purgatory XXV, 79th)
I'mi saprei levar per l'aere a volo
Dante Alighieri (Dante, Inferno – 29,113)


OUR WINES
GCUBE WINE: THE PASSION OF WINE AT THE CUBE
Our vineyards are located within the park of the river Po delta, a few steps from the Adriatic coast and the Comacchio Lagoon but still in Ravenna's County. Our winery is looking at the last tracts of the San Vitale pinewood. The grapes growing in these areas has very ancient origins. We have notice that the Etruscan people, settled in the important town of Spina were wine producer in this area.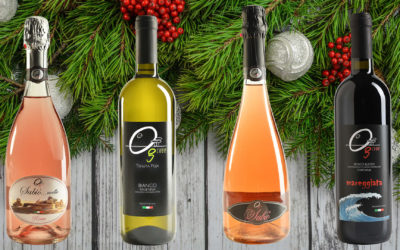 Sono disponibili le nuove confezioni Natalizie con i nostri vini!
read more