WINES FROM SANDS
The ground and its location play a fundamental role for our wines: the wines from the sands.
Our vineyards are located within the park of the River Po delta, a few steps from the Adriatic coast and the Comacchio's lagoon but still in the county of Ravenna.
The winery is looking at the last tracts of the San Vitale pinewood.
The grooming of grapes in this area has very ancient origins. It seems that the ancient Etruscans located in the important town of Spina cultivate the wine grapes in this area.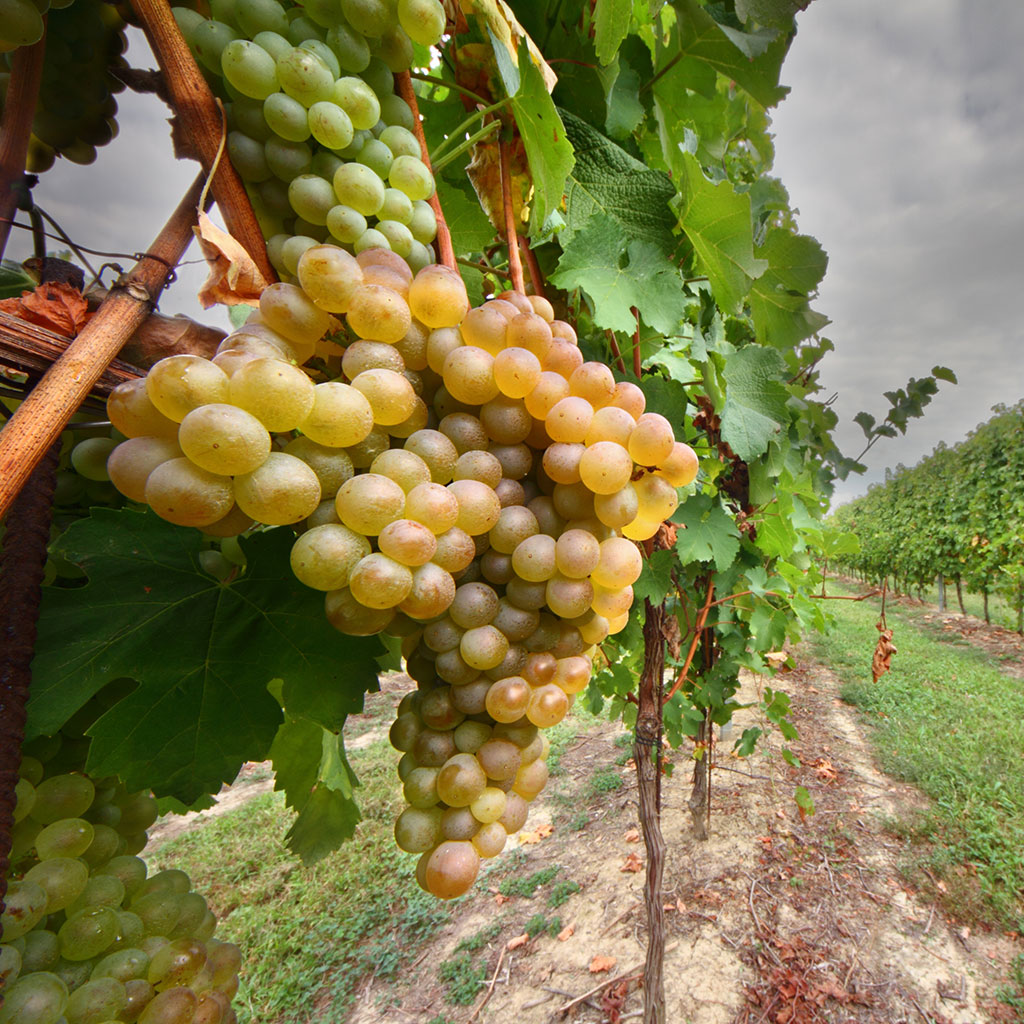 THE ELEMENTS
The pinewood: The pinewoods have always been deeply linked to cultural values ​​and to the local tradition so much to be considered, real natural monuments. It is among these silent forests, sometimes flooded, that rare species of birds find refuge. In fact, pinewoods are important biotopes for the presence of endangered plant and animal species; they represent the great "green lung" between the city and the sea.
Sand: sandy beaches stretch along 35 kilometers of coastline. The dunes that compose them, up to two meters high, are formed by the constant modeling of wind and wave motion.
The sea: The sea has always been the fortune for the city of Ravenna throughout its history; the sea led her to become a simple fishing village in Capital of the Western Roman Empire. The sandy soils that go up to the pine forests undergo the direct influence of the sea and its "salty breath" keeping themselves a certain degree of salinity.